Enviormental Testing & Inspections
RestoPro Professionals know that A healthy enviorment is a Clean enviorment, We offer a host of services catered to defining a "Change in Condition" by establishing benchmarks in enviormental health, we can scientifically prove a healthy or hazardous enviorment may exist or is believed to exist. Our Professional Assessment team can identfy, isolate, treat, remediate, or remove a hazardous condition. RestoPro specializes inWater migration, Category 1, 2, 3 waters, smoke, soot, heavy particle, famaldahide, carbon monoxide, radon identification and remediation.
Ask a RestoPro professional for additional details today - Call (833) 829-2491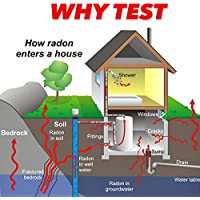 WHY SHOULD WE TEST ? - The simple answer is an unhealthy enviorment affects the Lungs, nervous system, and can lead to possible cancer, Advance knoledge and testing protects occupants, children, employees and pets from harm or the harmful efffects of eminant danger. - Testing Identifies the Metrics which conform to a Healthy or Hazardous condition - The CDC and National Institutes of Safety publish - Safey enviormental metrics - An Identified condition can be Changed, Capped, Modified, Remediated or Removed RESTOPRO "Protects Business and Family Life"